More about us
Gurukkal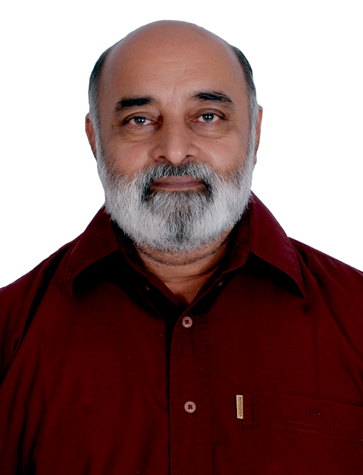 "Guru Saakshat Para Brahma". This Guru Stotram says that"Guru is verily the supreme reality and he is the incarnation of God". He creates, sustains knowledge and destroys the weeds of ignorance from his students. Teacher is our ultimate God who enlightens us to the right path. And being a Guru is the most eventual achievement of a human being. Our master Sri I. Nazer Gurukkal kindly says that he is also a student now who seeks the ubiquitous elements of knowledge that he still has to acquire. He wishes and works to become a Guru in this life span that God has given him in this earth.
Who we are?
Jai Hind Kalari Sangam is an approved Kalaripayattu Academy. With a rich tradition and legacy we pioneer in the field of Kalari training from years. Sri I. Nazer Gurukkal trains Kalaripayattu in Southern style at here. Kalari Marma Treatment is also being performed by us. Kalaripayattu being a martial art form help you to achieve physical, mental and spiritual stability. Kalari Marma Treatment is a naturalistic treatment on the vital points to remove any obstruction in the energy flow through the body. You can refresh the body and soul with our service.
What we do?
We give the most reliable training in Kalaripayattu. Our experienced Master trains you this martial art in southern style. It is a source to gain physical, mental and spiritual stability and should be practiced with extreme care and attention. You are given the best training by us. Kalari Marma Treatment is performed on the vital points in the body. We help you to revive from the illness by removing the obstructions in energy flow through your body with massages using medicated natural oils. Back Pain treatment is another trustworthy service from us.
Where we do it?
Our training and treatment center is located in the Kottayam District of Kerala. Kerala holds a unique tradition in Kalaripayattu and Marma Treatment. It is reflected in our service. Jai Hind Kalari Sangham is at Athirampuzha in Kottayam. Unlike other training centers and treatment centers, we provide a homely atmosphere to the students and patients. Residential training is given to the students for Kalaripayattu that resembles the traditional 'Gurukulasambradayam'. You get the most comfortable environment at Jai Hind Kalari Sangham.
Testimonial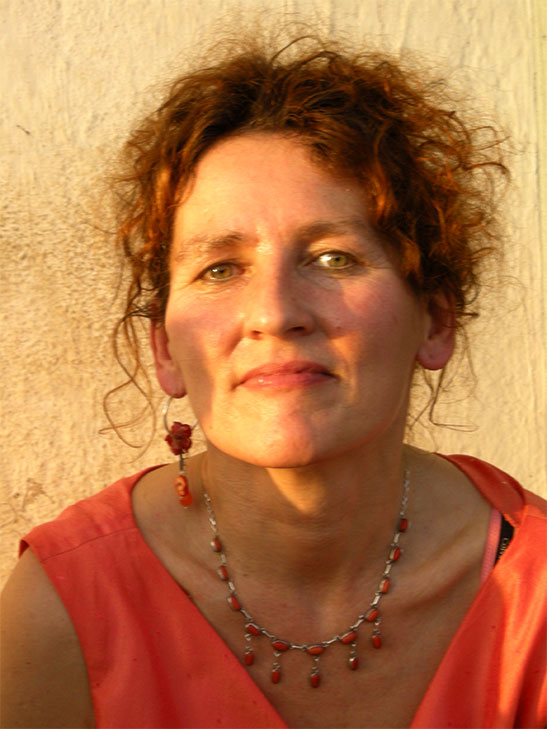 I am Susanne Christensen from Denmark, a journalist by profession. I was diagnosed with Multiple Sclerosis in 2001, resulting in a dropfoot on my left foot, bad balance and reduced body strength. The illness made it difficult for me to walk. I started consulting the Indian Ayurveda Retreat during January / February from 2003. Even though the experience was pleasing, it didn't help me much in improving my overall health, especially with my walking. It was by chance I heard about Mr. Nazer Gurukkals Jai Hind Kalari Sangham in Kottayam, Kerala, from a good Indian friend, who owns a Marma treatment centre in Kerala, I decided to give it a try and I am glad to say that it worked for me.
During my initial days in the Marma treatment centre, I moved with the help my mechanical wheelchair. The wheelchair helped me to move around within the treatment center. It worked fine in the spacious bedroom and dining room. But, it gave me hard time getting to the first floor treatment center and down the stairs.
But, during the three weeks of Kalari Marma, Mr. Nazer Gurukkal, his family and staff did a lot to make me feel comfortable. The exceptionally good massage from Mr. Nazer Gurukkal and his skilled assistant convinced me that things are getting better with me. My body started doing things, it hadn't been doing for years and I began to feel stronger and fit. He also bought me a walker, so I could exercise walking.
Mr. Nazer Gurukkal is a very sincere, openminded, funny, knowledgeable and spiritual master of both Martial art and Kalari Marma treatment and is an experience in himself. His deep knowledge on how the human body works and his longstanding profound knowledge about the muscles, nervous and circulatory system, the bone structure and the 108 marmapoints is highly appreciatable. He is a very strict person when it comes to treatment.
The January/February climate was a bit difficult for me to adjust with. But, I am looking forward for a trip to Kerala again in the coming winter. (September, October, November or December). I have heard June, July and August are also ideal for ayurvedic treatments.
I highly recommend the marma treatment. It is the best!
Treatment Review by Dr. Mrs Flosy Dsouza
Treatment Review by Mrs.Kayo Kaneko, Japan
Statement of Mr. Anand V Urs.
Statements of Mr.Bartoliny Stefano and Mr.Monti Davide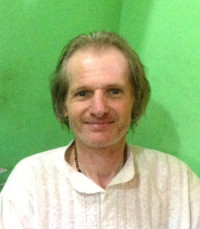 My name is Alain Legras, from France. 10 days ago, when I came to "Jai Hind Kalari Sangham" to receive a 21 days treatment from Sir Nazer Gurukkal, my body experience stiffness and pain in neck, shoulder, back, knees and legs.
I am very impressed to be able ta say that after only 10 days of treatment, I am experiencing not only a relieve from my ailments, but also, I feel that I am able to live a much closer connection to my soul and to experience more refine feelings, a sharper mind and an over all feeling of lightness While at the same time feeling more grounded.
Being à consultant of Ayurveda and having therefore experience before all the ayurvedic treatments and many others type of massages, I can say that never so far, I have experienced such holistic effects from treatments as with the kalari massage. I can only recommend Nazerji Gurukkal who is truly the embodiment of this very secret and most profound Wisdom as being préserved and transmitted through à 5000 years tradition of kalari Masters – disciple relationship .
The way I felt Nazerji touching the body was like he was actually tuning strings of the body so that it could once again perform the orchestra of the universe , and that through the 5 éléments, the 108 Marmas or vital points throughout the body and the 72000 Nadis or nerves connections. Thank you for this great blessing I receive through you Nazerji.
Our Trainings
Kalarippayattu is a martial art form practiced and performed in Kerala from many centuries. This is a way of defending from the enemies rather than attacking. Training Kalarippayattu will help you to improve flexibility and concentration. It also gives a spiritual growth. You can achieve an enhanced health, concentration, memory power etc. by training Kalaripaattu. We give efficient training in southern style Kalarippayattu under our master Sri I. Nazer gurukkal. Students can learn the art in a residential manner. We train you to improve concentration and understanding to make you an expert in Kalaripayattu. Mark the point that Jai Hind Kalari Sangham have a record of winning first position for 12 consecutive times in the championship conducted by Kottayam District Kalaripayattu Association. The prestigious achievements of the jaihind kalari sangham also include three continuous wins in the state level championship.
Kalari massage is an efficient method to get better physical health and strength. We help you to become physically fit with this. The massage using warm medicated oil help to balance the blood circulation and thus improve the functioning of muscles, nerves etc. Our massage helps in preventing the body from skin diseases. Immunity is the most primary requirement for a person. Kalari massage improves the immunity and makes your body to resist the diseases. Kalari massage is also dependable to reduce fat content in the body and to achieve flexibility. Without taking any medicine, you can relax your mind and refresh your soul.