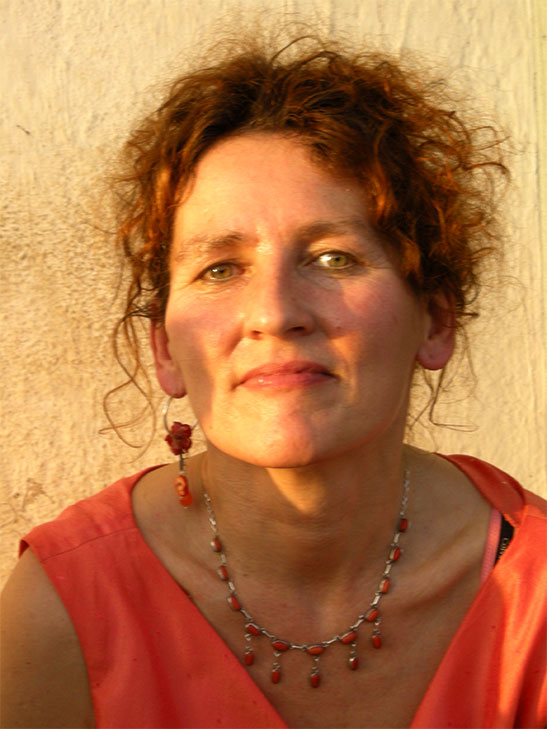 I am Susanne Christensen from Denmark, a journalist by profession. I was diagnosed with Multiple Sclerosis in 2001, resulting in a dropfoot on my left foot, bad balance and reduced body strength. The illness made it difficult for me to walk. I started consulting the Indian Ayurveda Retreat during January / February from 2003. Even though the experience was pleasing, it didn't help me much in improving my overall health, especially with my walking. It was by chance I heard about Mr. Nazer Gurukkals Jai Hind Kalari Sangham in Kottayam, Kerala, from a good Indian friend, who owns a Marma treatment centre in Kerala, I decided to give it a try and I am glad to say that it worked for me.
During my initial days in the Marma treatment centre, I moved with the help my mechanical wheelchair. The wheelchair helped me to move around within the treatment center. It worked fine in the spacious bedroom and dining room. But, it gave me hard time getting to the first floor treatment center and down the stairs.
But, during the three weeks of Kalari Marma, Mr. Nazer Gurukkal, his family and staff did a lot to make me feel comfortable. The exceptionally good massage from Mr. Nazer Gurukkal and his skilled assistant convinced me that things are getting better with me. My body started doing things, it hadn't been doing for years and I began to feel stronger and fit. He also bought me a walker, so I could exercise walking.
Mr. Nazer Gurukkal is a very sincere, openminded, funny, knowledgeable and spiritual master of both Martial art and Kalari Marma treatment and is an experience in himself. His deep knowledge on how the human body works and his longstanding profound knowledge about the muscles, nervous and circulatory system, the bone structure and the 108 marmapoints is highly appreciatable. He is a very strict person when it comes to treatment.
The January/February climate was a bit difficult for me to adjust with. But, I am looking forward for a trip to Kerala again in the coming winter. (September, October, November or December). I have heard June, July and August are also ideal for ayurvedic treatments.
I highly recommend the marma treatment. It is the best!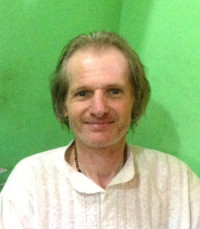 My name is Alain Legras, from France. 10 days ago, when I came to "Jai Hind Kalari Sangham" to receive a 21 days treatment from Sir Nazer Gurukkal, my body experience stiffness and pain in neck, shoulder, back, knees and legs.
I am very impressed to be able ta say that after only 10 days of treatment, I am experiencing not only a relieve from my ailments, but also, I feel that I am able to live a much closer connection to my soul and to experience more refine feelings, a sharper mind and an over all feeling of lightness While at the same time feeling more grounded.
Being à consultant of Ayurveda and having therefore experience before all the ayurvedic treatments and many others type of massages, I can say that never so far, I have experienced such holistic effects from treatments as with the kalari massage. I can only recommend Nazerji Gurukkal who is truly the embodiment of this very secret and most profound Wisdom as being préserved and transmitted through à 5000 years tradition of kalari Masters – disciple relationship .
The way I felt Nazerji touching the body was like he was actually tuning strings of the body so that it could once again perform the orchestra of the universe , and that through the 5 éléments, the 108 Marmas or vital points throughout the body and the 72000 Nadis or nerves connections. Thank you for this great blessing I receive through you Nazerji.

I am Dr. Binu George Varghese and am presently working as the director of physical education of the school of physical education and sports science, Mahatma Gandhi University, Kottayam. As you all know that Mahatma Gandhi University is renowned for its sporting achievements at the inter district competitions as well as the national levels. The school has produced a lot of international athletes as well as Olympians. For the past 4 years I have been suffering from back pain and I had tried out various treatments including Allopathic and Physiotherapy. But I could not get any result out of it. It was then I heard about I. Nazer Gurukkal of Jai Hind Kalari, Athirampuzha and many of my friends had told me that he is not only expert in Kalari but he is also an expert in Marma treatment. And in fact the last year I had undergone treatment at this Kalari for two weeks and his Marma treatment has been very effective on me. As a result my lower back pain has been reduced and I could do my normal activities without any problem. I again visited this Kalari for further treatment and I am happy to tell you all that this treatment has been excellent. And have relieved all the pains. I assure you that the Marma treatment at Jai Hind Kalari is very effective and it is not only effective for sports injuries but also for other injuries too. From my experience I recommend all of you to try out this Marma treatment at Jai Hind Kalari, Athirampuzha, Kottayam which is a traditional treatment followed in our country.
Dr. Binu George Varghese, Director of Physical Education of the School of Physical Education and Sports Science M G University, Kottayam
Statement of Dr.Binu George Varghese.
Director of Physical Education of the School of Physical Education and Sports Science M G University, Kottayam

Hello I am Anand, I had an industry in Mysore. From the past years I have been suffering from back pain. I have tried various other methods of treatments. However there was a difficult reduction in the pain which was temporary as the pain re-sufferer after a few months. I wanted to try other treatment options available and I found on the web, the Marma treatment offered significant relief for lower back pain. Nazer Gurukkal of Jai Hind Kalari, Athirampuzha, Kottayam offered to treat my case for significant pain reduction. I consulted him and he suggested a 14 day treatment at his place. Nazer Gurukkal is an expert in Kalaripayattu which is a traditional martial art of Kerala for over 34 years and also a Marma treatment specialist. I have seen in his place a number of people coming for various neuromuscular diseases and being treated successfully. I am happy to say that after 14 days of treatment, much of my pain is reduced. Marma treatment by Nazer Gurukkal is unique in its massages which energises various Marma points in the body that increases the blood flow through the affected parts. The increasing blood flow accelerates the healing process. I suggest people having lower back pain, having pain in the shoulders, having pain in the back as well as throat and neck can avail this treatment for a successful therapy. His place is fully equipped for a comfortable stay for about 14 days. I have found myself that Marma treatment at Nazer Gurukkal gives wonderful results and I suggest people to try at this place. His place is comfortable to stay for long duration.
Anand V Urs, 70, HIG, Group 1, KHB Colony Hootagally Mysore, 570018 Email info@thecocoaworks.com
Statement of Mr. Anand V Urs.
Details
BARTOLINY STEFANO

PADERNO DUGNANO (MI)

FLORENCE ITALIANA

MONTI DAVIDE

BOLOGNA (BO)
FLORENCE ITALIANA
Statements of Mr.Bartoliny Stefano and Mr.Monti Davide
Dr. Mrs Flosy Dsouza
"I am Dr. Flosy Dzousa, a native of Mangalore. I am working as Associate Professor at St. Ann's College of Education, an autonomous college under Mangalore University. I have been suffering from pain all over my body, especially on my knee and legs, for the past four to five years. One of my students told me about this Nazer Gurukkal and the treatment given here. With the help of my student I came here and I have taken 7 day's treatment. And with this 7-day treatment I am happy that I am going back with relieved pain from all over my body and especially my right leg which I was not able to bend at all. Now in seven days I am able to bend it quite a lot and I am very happy that I took this treatment and I recommend it to all those who have knee pain and different types of pains. This will help and here they give lot of, they treat with lot of sincerity. Nazer Gurukkal is a very good person with lot of hospitality and his family supports him very well. There is a lot of hospitality and it is very good treatment that they give here. So, I wish for many people to come here and take this treatment and be happy always. Thank You."
Dr. Mrs Flosy Dsouza
Screne Crest
Green Land Layout
Pandeshwar
Manglore -575001
Associate professor St.Anns college of education Manglore
Treatment Review by Dr. Mrs Flosy Dsouza
Mrs.Kayo Kaneko
3-22-2 shimo Kitz-ku
Tokyo 115-0042
Japan
Treatment Review by Mrs.Kayo Kaneko, Japan